Highlights of Gerard' activities and upcoming events. If you are not on the mailing list and would like to receive his montlhy newsletters via email, please contact us!
---
UN ESCWA HOSTED THE FIRST EVENT OF THE ARAB-EU RESEARCH NETWORK ON DISABILITY:
In cooperation with the Government of Malta and the UN Special Rapporteur on the rights of persons with disabilities, UN ESCWA hosted a regional conference focused on ensuring the right of independent living for persons with disabilities.
The conference featured research papers from European and Arab countries selected following a call for papers on independent living and inclusion within the community.
The conference was livestreamed on youtube. You can find all presentations here. All papers will soon be shared by UNESWA.
---

CALL FOR INPUTS: INVOLVEMENT OF PERSONS WITH DISABILITIES IN REBUILDING INCLUSIVE SOCIETIES AFTER CONFLICT.
To inform his upcoming report, the Gerard is seeking written inputs from all interested stakeholders, including concrete examples of good practices where available. The deadline for submissions is April 5.
---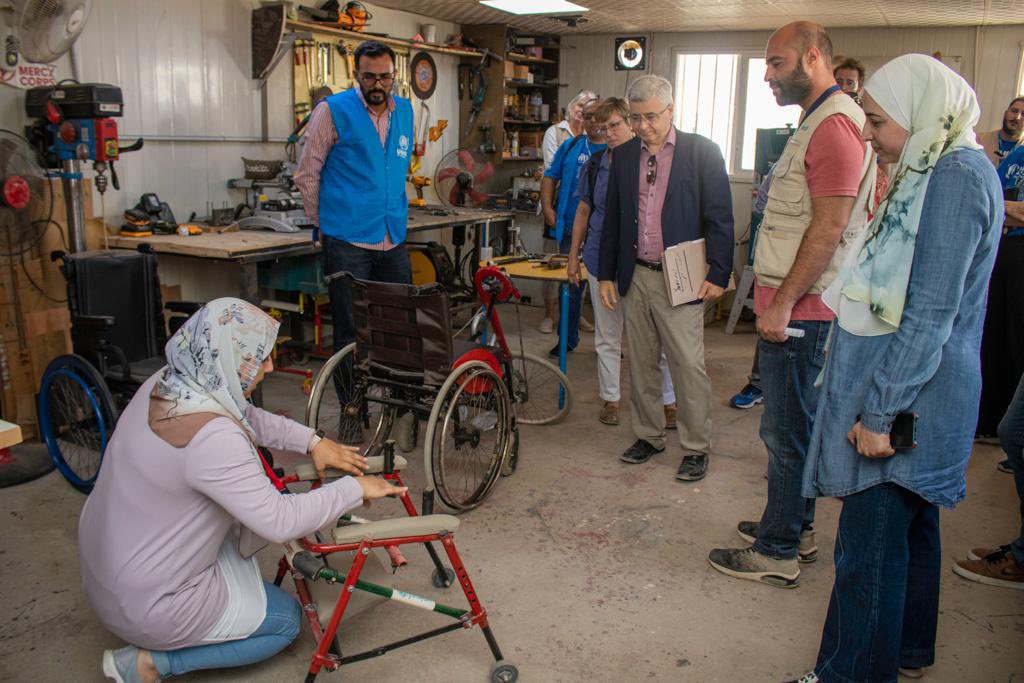 FINAL REPORT ON GERARD'S VISIT TO JORDAN.
After his official visit to the Hashemite Kingdom, the Special Rapporteur lauded Jordan's efforts on disability rights and encouraged international support: "Jordan stands out as a regional leader on disability rights. Its commitment is reflected in a sophisticated body of law protecting the full range of rights of persons with disabilities."
---
FINAL REPORT ON GERARD'S VISIT TO THE EUROPEAN UNION:
Gerard has just presented to the Human Rights Council his final report of the two-week visit he conducted last year to the EU. In it he praises the new EU Disability Strategy as a good framework for action, and calls for an end to funding institutions.